Serving beer, wine, and sake.
Open every day:
Sunday – Thursday     5 pm – 1 am
Friday – Saturday     5 pm – 2 am
Happy Hour:
Every day (from open til 7 pm):
We are available for special events!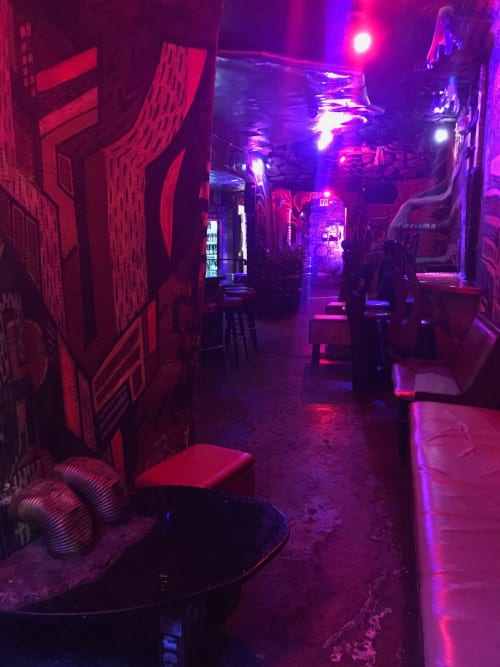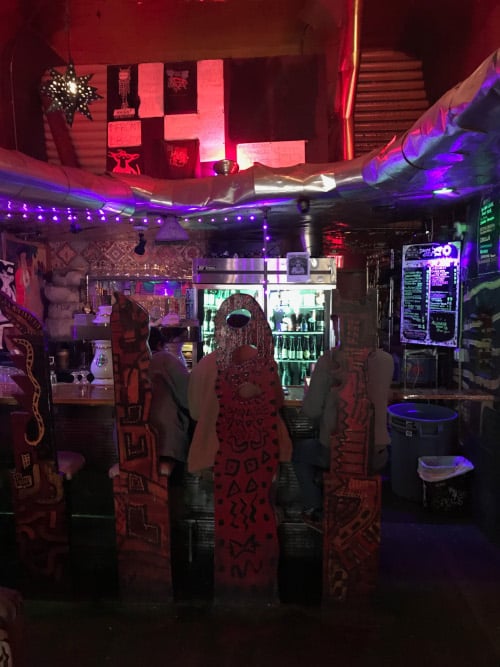 (Between Fillmore and Steiner)
The original Noc Noc is the Lower Haight's most unusual bar.
What People are Saying on Yelp
"
Amazing San Francisco original.

"
"Incredibly chill, psychedelic atmosphere. Mood lighting and artistic elements. Great bar and service."
Thomas S.
"
The ambiance deserves a separate review for itself…

"
"Not sure why a submarine launched ballistic missile would need an oxygen mask, but hey, I know I will never forget that image!"
Ash S.
"
Cant say enough good things about this gem.

"
"Our bartender Jessica was an absolute gem. Decor and music were unique in a great way. Local regulars were sweet and funny. We will be back."
Meg R.
"Love everything odd and funky about it.  Great place to hang out with friends in a dark bar.  Music is always good and their happy hours are great…  Staff are friendly and people are nice.  Love to come here when I can to hang out for a few drinks."
Anh N.
  Book Your Next Event at NocNoc!
Private* or Semi-Private parties include free of charge:
-Use of our in-house D.J. system to play your own music, yourself. 
-Your own catering and any decorating you would like to provide. 
* Depending on the number of guests and the calendar date, a nominal rental fee may be asked to secure your private event booking, and we will keep our doors closed to the public.  
Looking forward to hosting you soon!
Cheers, Rahmat
Sunday – Thursday
5 pm – 1 am
Friday – Saturday
5 pm – 2 am
Drop Us a Line
Don't be shy. Let us know if you have any questions!
Noc Nocs
557 Haight St.
San Francisco, CA 94117
(Between Fillmore and Steiner)